The Chevrolet Blazer, decked out with a contemporary design, has established its ground as an adventurous, high-performance SUV. But Chevy isn't content to rest on its laurels. The automaker is making a determined push to integrate tech-savviness into this raw power and performance. In an era where user-friendly tech features can make or break a vehicle, let's delve into how the Chevrolet Blazer is amplifying its tech game to woo the tech-enthusiast motorists.
Evolution of Chevrolet Blazer Tech Features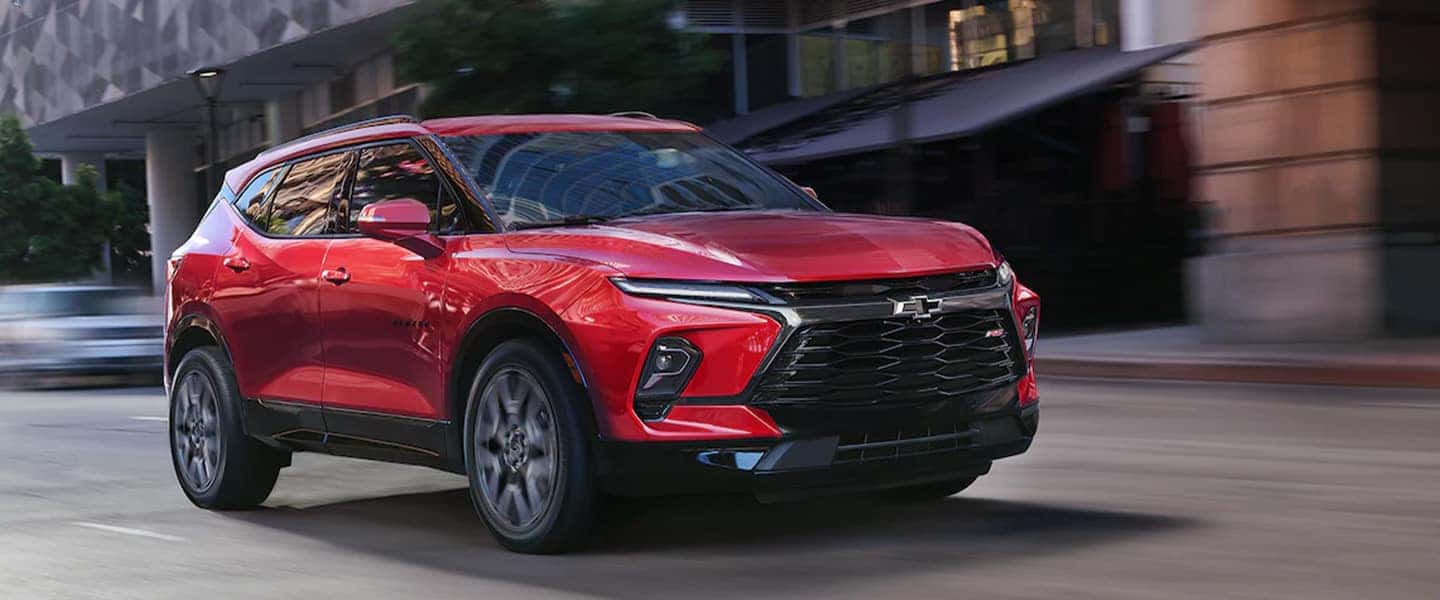 Chevrolet has certainly been one to push the boundaries when it comes to the technological side of things in their cars, and the Blazer has been no exception. It began as a simple SUV, rugged and designed to be more of a workhorse than an elegant stallion. But as technology evolved, so did the Blazer.
The turn of the millennium marked a significant period for the Blazer, with the introduction of more sophisticated technology. Power windows and locks, as well as an AM/FM radio, became standard features – an augmentation from the hand-crank windows and sparse entertainment options of the late '90s models.
Jump forward into the digital era and the Blazer kept the pace. Around 2008, a comprehensive audio system found its way into the automobile, bringing with it a CD player and MP3 playback capabilities. This shift represented Chevrolet's acknowledgement of the evolving expectations of their customer base.
However, the true technological revolution for the Blazer undoubtedly twisted and turned its gears with the 2019 model. This was when Chevrolet decided to make it less of a giant leap and more of a controlled somersault into the digital abyss. This model introduced an 8-inch touch screen supplemented with a 4.2-inch driver information display, offering full smartphone integration with features like Android Auto and Apple CarPlay.
Fast forward to the contemporary Blazer and you'll find the tech-savviness dialed up to 11. The car comes with an option to upgrade the touchscreen to a gargantuan 10-inch display. And that's just the tip of the tech iceberg. It's decked out with SiriusXM radio, a Wi-Fi hotspot, and an 8-speaker Bose premium audio system.
The ultimate gem in the Blazer's tech crown is, without a doubt, its well-rounded suite of active safety measures. This encompasses forward collision warnings, automated emergency braking, lane keeping assist, and a rearview camera. All of these features have been incorporated to ensure a safe and comfortable driving experience in this modern age where convenience is king.
Through the years, the Chevrolet Blazer's tech features have undergone a considerable transformation. They have journeyed from the basics to an elaborate array of gadgets, leaning into the shift from pure utility to comfort and user-friendly design. This evolution signifies Chevrolet's dedication to the user-friendly vision it has for its automobiles, ensuring its drivers and passengers always have the best of tech features that the brand has to offer.
Understanding User-Friendly Tech Features in Blazer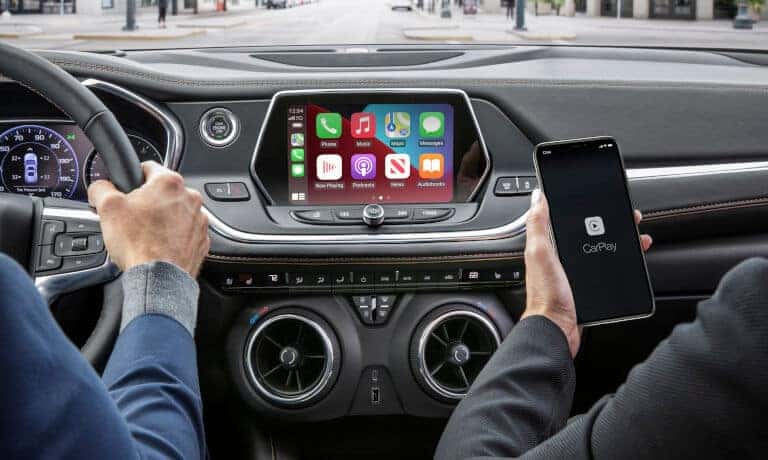 The Chevrolet Blazer sports a plethora of user-friendly tech features that are designed to enhance the driving experience while ensuring safety and unmatched connectivity. We're living in an era where technology and automobiles are merging, and vehicles like the Blazer are at the forefront of this revolution.
Most prominent among these features is the Blazer's infotainment system equipped with a standard 8-inch touch screen. With Apple CarPlay and Android Auto integration, drivers and passengers can easily access and manage their favorite music and apps, receive hands-free texts, and even use their smartphones' navigation systems. It's a smart, seamless setup.
Blazer also boasts a high-definition Rear Vision Camera, providing a clear, comprehensive view of the area behind the car. This feature improves parking efficiency and safety – you've got virtual eyes in the back of your head. Similarly high-tech and practical is the Rear Cross Traffic Alert system, which detects and alerts you to any vehicles crossing your path as you reverse.
The Convenience and Driver Confidence Package introduces a range of advanced features, including an auto-dimming rearview mirror and a power-adjustable rear liftgate. These features cut down on unnecessary manual operations, thereby enhancing the user-friendliness of the Blazer. It also includes heated front seats – believe me, once you've experienced that luxury on a cold morning, you'll wonder how you managed without it.
The tech-savvy character of the Blazer further extends to a heated steering wheel, a feature now a must-have in climates vulnerable to harsh, chilly winters. Then there's wireless charging – just slot your phone into the dedicated space and let it refill the battery sans cords or plugs. This is just one of the many examples of how Blazer's technology can make a driver's life easier.
All these innovations encapsulate the Chevrolet Blazer's push for more user-friendly tech features. They transform the vehicle into a mobile hub of connectivity, infotainment, and comfort, customizable to driver and passengers' preferences. Designed with the everyday driver in mind, these features underscore the Blazer's commitment to integrating technology that's as intuitive as it is futuristic.
Blazer's Strides in Connectivity and Infotainment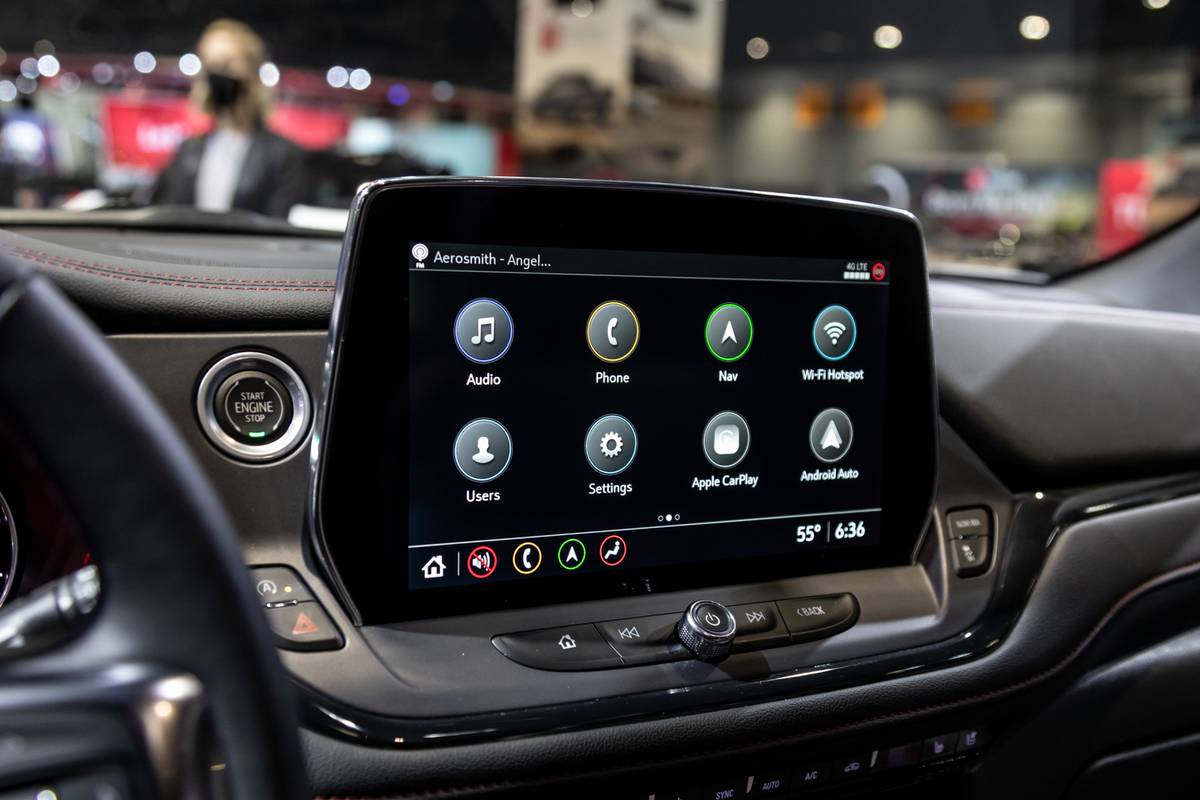 The Chevrolet Blazer took significant strides in the arena of connectivity and infotainment, which have always been vital aspects for any modern vehicle. The Blazer has been setting an impressive precedent with its well-incorporated Chevrolet Infotainment 3 system. The easy-to-use interface is the first thing that gets your attention. The system is displayed on a crisp 8-inch diagonal color touchscreen with swipe-and-pinch-to-zoom functionality mirroring smartphone usage.
Accompanied by the propriety navigation, the system offers real-time traffic with an optional SiriusXM service. Recognizing the prevailing tech-savvy era, the Blazer offers compatibility with both Apple CarPlay and Android Auto, allowing drivers to sync their smartphone data for easy access to music, navigation, and contacts.
The infotainment system does stand out in its performance, but connectivity options give the Blazer an additional edge over competitors. The Wi-Fi feature is an example of Chevrolet's understanding of its customer base's varied needs. With a standard 4G LTE Wi-Fi hotspot, every journey in the Blazer offers redundant opportunities for entertainment and business.
Bowing down to the voice-command culture, the Chevrolet Blazer allows for more hands-free interaction, given its voice-activated technology. The tech steroids in the car do not rest at voice activation alone. The Chevrolet Blazer also offers the MyChevrolet App, opening as many as ten doors to convenience. From starting the vehicle from your smartphone, checking the vehicle's health, managing the Wi-Fi hotspot to sending destination to the navigation system, the app allows the driver to control various operations from any place.
It's an era of music streaming and Chevrolet Blazer made sure it wasn't lagging. Accompanied by an optional Bose premium audio system, the integration of music apps like Pandora and Spotify gives the automobile a slant towards a more listener-centric design.
At a time when vehicles are increasingly becoming mobile extensions of their drivers, Chevrolet seems to understand that demand very well. With features that enhance connectivity, accessibility, and entertainment, Chevrolet Blazer's infotainment system has managed to hit the sweet spot between technology and user-friendliness, ultimately giving owners an experience that goes beyond mere driving.
Safety Tech Innovations in Chevrolet Blazer
Chevrolet Blazer's commitment to user-friendly technology is not just limited to connectivity and entertainment, but reaches far into the realm of safety as well. The days of simplistic seat-belts and airbags being the forefront of automobile safety tech are firmly in the rearview mirror. The Blazer now boasts a rich suite of safety tech features, often seen in high-end luxury cars, that have been cleverly integrated in a way that doesn't overwhelm the driver.
A standout feature is the Advanced Adaptive Cruise Control – a true benchmark in Chevrolet's centricity on safety. This integrated system automatically adjusts your speed to maintain a safe distance from the vehicle ahead. It can bring the car to a complete stop, helping drivers avoid front-end collision, which in turn reduces the stress of driving in trafficked situations.
Another stand-out safety feature is the Rear Cross Traffic Alert that monitors for passing vehicles when reversing. This, in addition to the lane keep assist with lane departure warning, gives the Blazer a strong safety presence on all sides.
Blazer's High Definition Surround Vision is arguably the star in its safety tech hat. By creating a digital overhead image of the vehicle, this system gives drivers a bird's eye view of the scenes around the car. When combined with standard features such as multiple airbags, electronic stability control system, and traction control, it turns the Blazer into a tech safety fortress that can give any luxury brand a run for its money.
Finally, the Teen Driver technology is a feature especially appreciated by parents. It allows the restriction of certain features for secondary drivers, encourages safer driving habits, and provides an in-vehicle report card detailing how the vehicle was driven. This allows for new drivers to be guided and monitored even when they are alone on the road.
In conclusion, the Chevy Blazer isn't just about being user-friendly, it's about creating a secure environment on the road which puts drivers at ease. It's not merely about employing cutting-edge technology, it's more about how this technology is utilized in the service of practical, everyday safety for everyone within the vehicle. Chevrolet Blazer boldly leads the charge, demonstrating in no uncertain terms, the confluence of technology and safety.
Impact of its Tech Advancements on the Auto Industry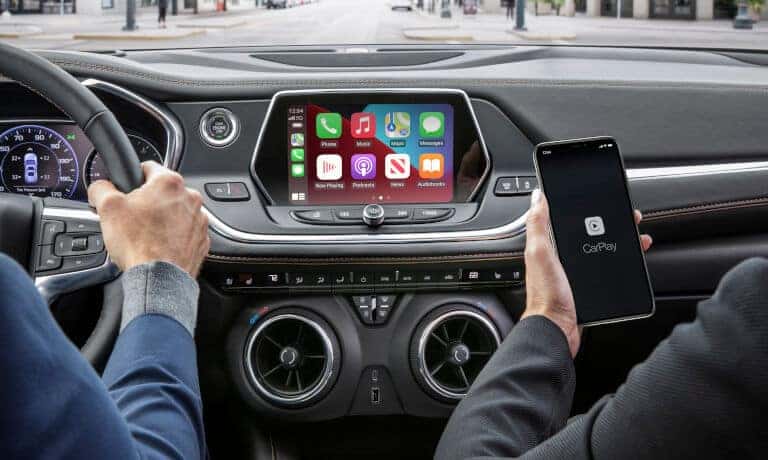 It's clear that the technological progression of the Chevrolet Blazer is causing waves across the auto sector, more specifically in the SUV segment. Automakers are now seemingly locked in an arms race to integrate the latest and greatest features that not only provide entertainment and connectivity, but also keep occupants safe. And this is a war Chevrolet seems to be winning with the Blazer.
Its most notable impact is arguably in the realm of infotainment. Other manufacturers are now having to think less in terms of horsepower and torque, and more in terms of gigabytes and user interface. The Blazer, with its well-engineered and user-friendly tech setup, is forcing competitors to rethink their strategies and refocus their designs. Some will see this as a sea change, an industry-wide shift that mirrors consumers' increasing preference for a more digitally connected driving experience.
The Blazer's implementations of advanced safety technologies have also sent shockwaves through the industry. The adaptive cruise control, lane-keeping assist, and the high-definition surround vision are all tech features making rivals sit up and pay attention.
Yet, perhaps most interestingly, Chevrolet has demonstrated with the Blazer that advances in technology don't have to be reserved for high-end, luxury models alone. By incorporating these state-of-the-art features in a reasonably priced SUV, Chevrolet is effectively setting a new precedent for what the average car buyer can expect in terms of tech-convenience and safety.
Ultimately, the Blazer's tech advancements act as a catalyst for change, placing pressure on all OEMs to adapt and innovate. For if they don't, they run the risk of being left behind in this digital age of automobiles where the tech-fueled Chevrolet Blazer is leading the charge.
FAQs
What's the deal with the Chevrolet Blazer's user-friendly tech features?
Oh, where do I start? The Blazer went to tech school and majored in Usability. She's like your great-aunt who suddenly discovers Facebook and overposts. Spoiler alert: she's loaded with features like touchscreen infotainment system, wireless smartphone charging, Wi-Fi hotspot, and several USB ports. In short, you'll feel like you've time-traveled to the future, but no, you're just in a Chevy.
How user-friendly is the infotainment system actually?
The Blazer's infotainment system is so user-friendly that it might as well bring you coffee in bed. The touchscreen setup has its own version of smartphone-like icons that moms, kids, or even your tech-challenged Uncle Bob can use without breaking a sweat. Honestly, its user-friendliness puts the 'I' in infotainment!
Can you tell me more about the Wi-Fi hotspot and wireless charging?
Feast your data-hungry devices on the Blazer's Wi-Fi hotspot. It's like having your personal Starbucks in your ride – without the frappuccinos. And about the wireless charging? It's there, ready to juice up your phone when your battery's gasping for its last breath. Just remember, your phone's got to have that wireless charging compatibility – the Blazer's smart, but it can't make miracles.
Conclusion
The Chevrolet Blazer is giving its competitors a run for their money with its advanced tech features. Users can expect a more interactive and seamless experience, making every ride enjoyable and stress-free. The push for user-friendly tech sees the Blazer strutting into the future with confidence, making it a significant contender in the automobile market. Whether it's the intuitive infotainment system or the impressive safety features, the Blazer successfully sets a new standard for in-car technology.