Immerse yourself in the heart of American car culture as we journey through the iconic Chevrolet Series 10 pickup saga. Experience the essence of rugged dependability, power, and timeless style that has perpetuated this truck's prestigious status for decades. This is no mere trip down memory lane; it's an exhilarating exploration of a beloved classic's profound impact on both the highway and the collective psyche of a vehicle-obsessed nation. Buckle up for an electrifying ride into automative history.
Origins of Chevrolet Series 10 Pickup
Marking its grand entry into the automotive world in 1960, the Chevrolet Series 10 pickup, also fondly known as the Chevy C/10, was a radical departure from Chevrolet's previous pickup models. The Series 10 pickup was part of the C/K line-up, with 'C' denoting two-wheel-drive and 'K' indicating four-wheel-drive.
Chevrolet's move towards the creation of Series 10 was primarily centered around offering a balance between utilitarian function and comfort, which was a decidedly new approach in the pickup segment at the time. This initiation symbolized a change in perception, pointing to the idea that a pickup truck could be more than just a rugged work vehicle. It could also be a family vehicle as comfortable and stylish as any SUV or sedan. The Chevy C/10 proved that you could have your rugged, load-hauling cake and drive it comfortably too.
The American automaker first presented the Series 10 as '10 Series', a model that was also the maiden venture into independent front suspension for Chevrolet trucks. With the advent of the 10 Series, Chevrolet bid goodbye to the rough-rider leaf-spring suspension used in earlier models, offering instead a coil-spring front suspension that delivered an incredibly smoother ride. This new model was nothing short of revolutionary in the truck industry and changed the dynamics of what consumers could expect from a vehicle in the pickup class.
Another leap with the Chevy C/10 was its innovative use of a drop-center ladder frame, known as the "Girder Beam" frame by the automaker. This resulted in a lower cab height, granting double privileges – ease of ingress and egress, and a low-profile aesthetic that enthralled pickup lovers.
However, what truly made the Series 10 pickup stand out was the variety it offered. It was available in different formats ranging from an economical work truck to the much lauded, high-end CST (Custom Sport Truck) variant that boasted bucket seats, plush carpeting, and chrome trim – features unheard of in a truck before the Chevrolet Series 10 Pickup.
The origins of the Chevrolet Series 10 Pickup, therefore, represent a seismic shift in automotive history, with bold design and engineering choices that still reverberate through today's pickup culture. It was a pickup that was born from a desire to break conventional barriers, intertwining utility with comfort and style, and in the process, creating a distinct legacy for itself.
Design and Performance Features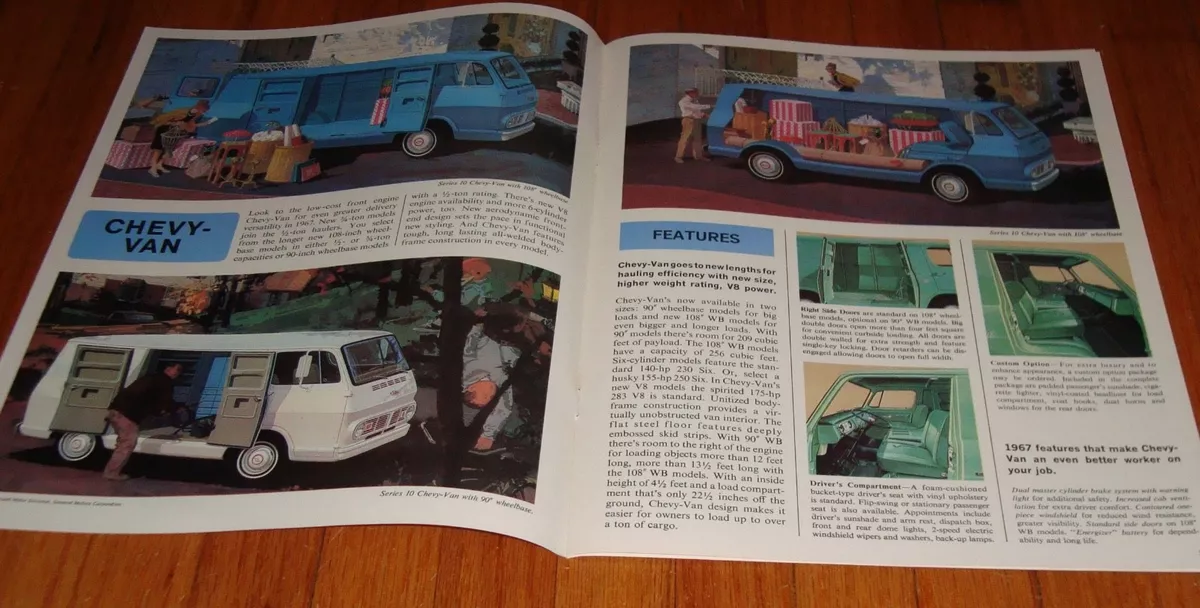 Among the reasons for the enduring popularity of Chevrolet Series 10 pickups, design and performance features hold significant importance. The vehicle embodies a careful blend of function and form, retaining the traditional robustness of pickup trucks while incorporating sleek aerodynamics and innovative design.
Without sacrificing its hefty capacity and hauling proficiency, Chevrolet Series 10 adopted a bold design language. For instance, its trademark front grille made unapologetic use of chromed aggression to announce its arrival. Flanked by square bezel halogen lamps, the grille's design was the visual metaphor for restrained muscle. At the rear, the flushed tailgate with sharp creases defined the width of the truck, reinforcing its beefy image. The design principles were carried into the cabin as well, where the melding of form with functionality was evident in the use of high-quality materials and ergonomic layout.
The Series 10 pickup didn't restrict its potency to mere aesthetics. Under the hood, a gamut of powertrains ensured that the vehicle resonated with performance at every level. The robust engines ranging from inline-six to V8 variants imbued it with the power to maneuver any terrain or haul heavy loads with sheer ease.
The performance credentials of the Series 10 were reinforced with high-grade suspension and braking systems. The vehicle was tailored with multilink independent front suspension and leaf spring-type rear suspension, providing drivers with an excellent blend of handling stability and ride comfort. The capable braking system featured ventilated disc brakes up front and drum brakes in the rear, assuring powerful and confident stopping even when laden with maximum cargo.
Precision was the fundamental principle that guided the development of the Series 10. Every gear change, every foot of braking, wandered in the realm of microsecond perfection. This surgically accurate orchestration between the engine, transmission, and brakes elevated the driving experience to new heights.
Despite being a workhorse at heart, Series 10 pickups never compromised on comfort and convenience. Standard features ranged from power-adjustable seating, air conditioning, and abundant storage options to advanced audio systems. Pickups evolved past utility vehicles, and the Chevrolet Series 10, with its blend of rugged prowess, luxurious comfort, and advanced technology, embodied this evolution.
In the realm of performance pickups, the Chevrolet Series 10 was a statement of substance over style, where every design element complemented performance and every performance feature contributed to the overall design. This exploration into form and function established the Series 10 as a pillar in the legacy of Chevrolet's reliable workhorses, setting benchmarks in design and performance for the generations that were to follow.
Legacy and Influence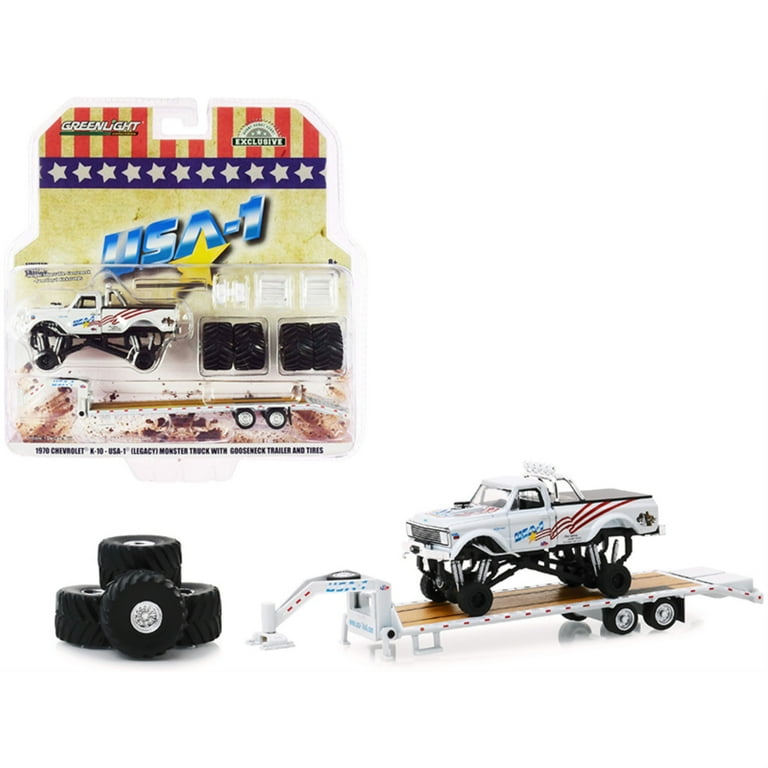 The enduring influence of Chevrolet's Series 10 trucks echoes throughout present-day automotive design and culture. Their impact, while rooted in Americana, extends beyond borders and across generations. The legacy of this iconic pickup series is not simply tied to the number of units that rolled out of the assembly line but is more profoundly reflected in the profound influence these vehicles have had on the larger pickup truck sector.
At the heart of Series 10's influence is the concept of versatility. This Chevrolet creation proved that trucks, once viewed as merely utilitarian workhorses, could also embody comfort, style, and even a touch of luxury without compromising their power and ruggedness. Today, pickup trucks from a multitude of brands bear the stamp of this influence, combining hefty towing power with plush interiors and sleek exterior design. Essentially, the Series 10 rewrote the rules and expectations for what a pickup truck should and could be.
Equally noteworthy is the model's influence on the propulsion front. The small-block V8 engine, introduced with the Series 10, today remains a staple in the industry. The engine, renowned for its reliability and power, has inspired countless configurations throughout the automotive sphere, making terms like 'horsepower' and 'torque' regular vocabulary for everyday truck enthusiasts.
On a broader scale, the Series 10 reshaped the dialogue around pickups, fueling their transition from commercial assets to personal vehicles, integral to the lifestyle and identity of their owners. Their wide cab, sleek design, and advanced features appealed to a newfound consumer base that saw pickup trucks as a symbol of freedom and the open road, rather than just a tool for work. This shift, championed by the Series 10, has only gained more momentum in recent years, as seen in the rising global pickup market trend.
The influence of Chevrolet's Series 10 pickup trucks continues to resonate today, alloyed in the DNA of modern pickups' design, performance, and cultural valuation. And while the paint may have faded on some of those early models, the legacy they've left behind remains gleaming, proving that the Series 10 was indeed more than just a truck – it was, and still is, an essential chapter in the grand narrative of the automotive industry.
FAQs
What is the legacy of Chevrolet Series 10's Pickup?
Oh buddy, let me tell you – the Chevy Series 10 Pickup is like that eccentric, hard-working uncle everyone has. It carved out a reputation in the 'guts and glory' league of pickup tracks, transforming the asphalt into its personal playground. From hauling lumber to shuttling kids to school, there wasn't a task too big or too small for this hunk 'o metal.
Why is the Chevy Series 10 Pickup loved by many?
Well, you see, the Chevy Series 10 Pickup got its swag from the sheer charm of its rough and rugged demeanor. Coupled with that unmistakable Chevy roar and interior so spacious it was practically borderline ridiculous – how could anyone resist falling head-over-heels for this mechanical masterpiece?
Has the Chevy Series 10 Pickup kept its charm over the years?
Just like your grandma's secret chili recipe, the Chevy Series 10 Pickup still packs the same delicious punch. It has aged like fine wine, still turning heads every time it rumbles down the street, a true testament to excellent American engineering.
Conclusion
In conclusion, Chevrolet Series 10 remains a testament to the brand's commitment to robust workmanship and unending innovation. Its rich pickup legacy has undeniably left an indelible mark on American motoring culture. By melding tradition with modern technological advances, it continues to showcase the uncompromising spirit of service, grit, and power that has become synonymous with Chevrolet.